Rally Tech Partners
The insider advantage.
A nationwide network of leaders and visionaries drawn from the most influential companies in tech.
Rally Tech Partners act as a flexible extension of our team, selectively applying their expertise to strengthen the capabilities of our portfolio companies at each phase of their journey.

The power of many.
With expertise spanning marketing, sales, leadership, finance and engineering, Rally Tech Partners work directly with our early-stage companies to provide targeted guidance, inspiration and connections when and where it counts.
Phil Soran
Founder Xiotech, Compellent and Flipgrid
"The Rally partners helped us navigate through the tech recession following the 2000 .com bubble burst and again through the 2008-2009 recession, during which we went from pre-product to IPO and eventual sale to Dell. These are the best VCs I have worked with—and I have worked with a few."
Eva Tsai
Marketing Executive Google Cloud
"The Rally portfolio includes an exceptional group of founders and teams building technologies that are changing the way the world works. I'm proud to be one of the 100+ Rally Tech Partners helping them go further faster."
Jonathan Yaffe
Co-Founder & CEO AnyRoad
"The Rally team and their network of Tech Partners have been extremely valuable as we've grown. They've supported us in strategy and have even provided customer intros that significantly increased our revenue after our Series Seed."
Tore Steen
CEO CrowdStreet
"One of the Rally Tech Partners is a key customer, another has partnered with us on deals and introduced prospects and yet another has really helped us to pivot our marketing strategy."
Juan Jaysingh
CEO Zingtree
"We're excited that Rally led our first institutional round of capital. Rally's hyper-focus on enterprise software, Managing Director Justin Kaufenberg's experience as tech startup CEO to successful exit, and Tech Partners like Noah Eisner and Kevin Kennedy adding value before the deal even closed, were critical aspects in our decision."
Noah Eisner
Founder Coupa Software
"I was attracted to Rally because of their mission of being active, value-added investors. As a Tech Partner, I dig in with founders where it matters most and make a truly meaningful impact."
Greg Dehn
Founder & CEO Kaleidoscope
"The deep respect the Rally team has for founders and entrepreneurs has been obvious since day one. Our relationship is based on honesty and trust."
Tom O'Neill
Founder & CEO Parallax
"The support and guidance that the Rally Ventures team has provided have been critical to our success. We've learned a ton working with these leaders in B2B Tech and leveraging the decades of experience on the team."

Featured Case Studies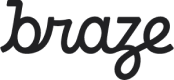 Braze
Technology and humanity join forces at Braze. Forging human connections between consumers and the brands they love.
Read Case Study

Total Expert
Enterprise-grade marketing and customer engagement platform ​purpose-built for financial services.
Read Case Study

SportsEngine
SportsEngine by NBC Sports is the home of youth sports. Find the perfect sport league, camp, clinic or tournament near you.
Read Case Study
Tech Partners FAQ
Learn more about the experts that help our portfolio companies achieve deep market alignment.
The Rally platform includes a dynamic group of more than 100 Rally Tech Partners—visionaries, technologists and executives — with deep sector expertise. Rally Tech Partners work directly with our early-stage companies, helping them navigate the most direct route to success.
Tech Partners work directly with our early-stage companies to provide targeted guidance, inspiration and connections. And as investors in our fund, every Tech Partner has a personal stake in adding significant value from Day One.
There are currently over 100 Rally Tech Partners. The group is comprised of current and former senior business leaders, technologists, CEOs, investors and entrepreneurs.