Rally Tech Partners
The insider advantage.
A nationwide network of leaders and visionaries drawn from the most influential companies in tech.
Rally Tech Partners act as a flexible extension of our team, selectively applying their expertise to strengthen the capabilities of our portfolio companies at each phase of their journey.

The power of many.
With expertise spanning marketing, sales, leadership, finance and engineering, Rally Tech Partners work directly with our early-stage companies to provide targeted guidance, inspiration and connections when and where it counts.
Josh Pickus
CEO Net Health Systems
"The deeper the bench, the stronger the team. Rally Tech Partners bring expertise in every conceivable area to ensure Rally companies have the deepest bench and the strongest team."
Theo Schlossnagle
Founder and CTO Circonus
"In my experience, the single most valuable input on problems is a fresh perspective. Having superb and experienced talent on the sidelines provides that advantage, resulting in a more perspicacious and savvy entrepreneur."
Rafat Pirzada
Co-Founder Cyras
"Rally Ventures doesn't fit the typical VC mold. The first thing that comes to mind about Rally is their integrity. They open doors at the highest levels for customers as well as other investors. When obstacles present themselves, Rally opens the doors to help entrepreneurs through."
Ian Bonner
Executive Chairman VizExplorer
"Successful companies are built by driven, focused and empowered people. Rally Ventures and its extended Tech Partner network fast track the identification and empowerment of driven and focused entrepreneurs. The result: successful companies!"
Alnoor Shivji
Co-Founder and CEO Azure Biosystems
"Rally Ventures and its unique Tech Partner platform provide a deep bench of knowledge and experience that can assist entrepreneurs with most facets of the business. They are willing to spend time to understand the issues and recommend solutions. Rally Ventures, along with its powerful Tech Partners platform, have been there for me and my team to guide us to success."
Elie Antoun
Former President & CEO MediaQ
"It's all about people. Our relationship with Rally is based on trust, respect and forthrightness, with no agenda beyond the health of the company and its people. It's so simple—Rally helps companies focus on the real problems they face. It does not get any better if you are entrepreneur."
Casey Ellis
Co-Founder Bugcrowd
"Rally Ventures is a true value-add venture firm. The partners are engaged and wired into the enterprise market; the Tech Partners platform provides an instant ecosystem of veteran founders and entrepreneurs. If you value the idea of standing on the shoulders of giants, I recommend Rally."
Dmitry Pushkarev
Founder Cluster K
"Rally Ventures is truly a value-add investor. Not only did they help us with defining some of the key strategic directions of product, but they also introduced us to an important customer (which has become an investor) and their network of technology partners. I can't think of a better investor for an enterprise-focused SaaS startup."

Featured Case Studies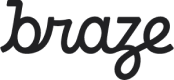 Braze
Technology and humanity join forces at Braze. Forging human connections between consumers and the brands they love.
Read Case Study

Total Expert
Enterprise-grade marketing and customer engagement platform ​purpose-built for financial services.
Read Case Study

SportsEngine
SportsEngine by NBC Sports is the home of youth sports. Find the perfect sport league, camp, clinic or tournament near you.
Read Case Study
Tech Partners FAQ
Learn more about the experts that help our portfolio companies achieve deep market alignment.
The Rally platform includes a dynamic group of more than 100 Rally Tech Partners—visionaries, technologists and executives — with deep sector expertise. Rally Tech Partners work directly with our early-stage companies, helping them navigate the most direct route to success.
Tech Partners work directly with our early-stage companies to provide targeted guidance, inspiration and connections. And as investors in our fund, every Tech Partner has a personal stake in adding significant value from Day One.
There are currently over 100 Rally Tech Partners. The group is comprised of current and former senior business leaders, technologists, CEOs, investors and entrepreneurs.