Our Investments
A constellation of innovation.
Rally unites an intersecting portfolio of companies at the frontier of business technology.
We align with businesses during the earliest and most challenging phase: growing the seed of an idea into a market-aligned company. Then we stay engaged, supporting leaders throughout the journey to create durable value for partners, investors and stakeholders.
Featured Case Studies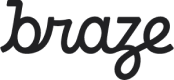 Braze
Technology and humanity join forces at Braze. Forging human connections between consumers and the brands they love.
Read Case Study

Total Expert
Enterprise-grade marketing and customer engagement platform ​purpose-built for financial services.
Read Case Study

SportsEngine
SportsEngine by NBC Sports is the home of youth sports. Find the perfect sports league, camp, clinic, or tournament near you.
Read Case Study
"The Rally team is engaged and wired into the enterprise market. The Tech Partners platform provides rare access to a broad network of veteran tech founders and entrepreneurs. With Rally, you'll work alongside legendary technologists committed to helping your company grow."
Abel Mathew
CEO & Co-Founder / Backtrace.io